Ru's Farm Extra Virgin Olive Oil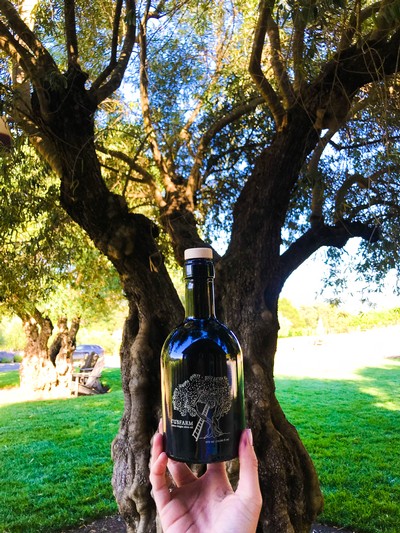 Are you looking for something a little different this year? Why not try our Ru's Farm Extra Virgin Olive Oil!
Our olive oil was carefully hand-harvested, tree by tree, from all of the trees on our winery estate. We have a beautiful mix of different types of olives, picked at different degrees of ripeness resulting in a beautiful, fruity olive oil that is sure to impress all your foodie friends!
This olive oil is fantastic used in a salad dressing, as a finishing oil, or served with warm, crusty bread and balsamic vinegar. You know when Ina Garten says to use the good olive oil? This is what she's talkin' about!