Experience | Tastings + Tours
We are SO excited to have you join us at Bella! We encourage reservations so we can guarantee a table for your group and give you the very best tasting experience. If you are a wine club member picking up shipments, we ask that you notify us prior to the day of your arrival so we can have your wines ready for pickup. Email us at hello@bellawinery.com or call us at (707) 473-9171.
Wanting to make a spontaneous visit to Bella? Great! We will do our very best to accommodate you! If our reservations are full, we will NOT turn you and your group away. Thank you for being patient as we work to find a space for your party to taste. In the event that our tables are full, we would be happy to offer you a glass or bottle of wine on the Bella lawn.
Please note we cannot accommodate groups over eight.

Seated Wine Tasting | Every Day
Join us for a seated wine tasting at Bella! Enjoy a flight of delightful wines underground in the magical wine caves or on the Bella lawn overlooking the valley and Lily Hill (select preference during booking).
$30 per person | Complimentary for club members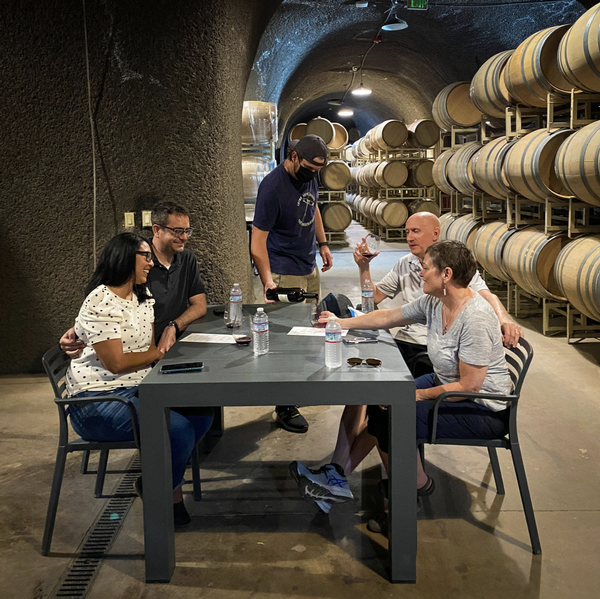 Bella Tour | Immersive Winery Experience
Take a trip through the magical depths of the wine caves while tasting the BEST of Bella. Go behind-the-scenes as you explore the winemaking side on the crush pad and in the vineyard. Follow the smell of fermenting and aging wine into the wine caves, where you will sample small-lot zins amongst the wine barrels. Please call (707) 473-9171 or email info@bellawinery.com to book this tour experience.
90 minutes | $65 per person | Club members $50. Offered Fridays, Sundays + Mondays at 11 am and 3 pm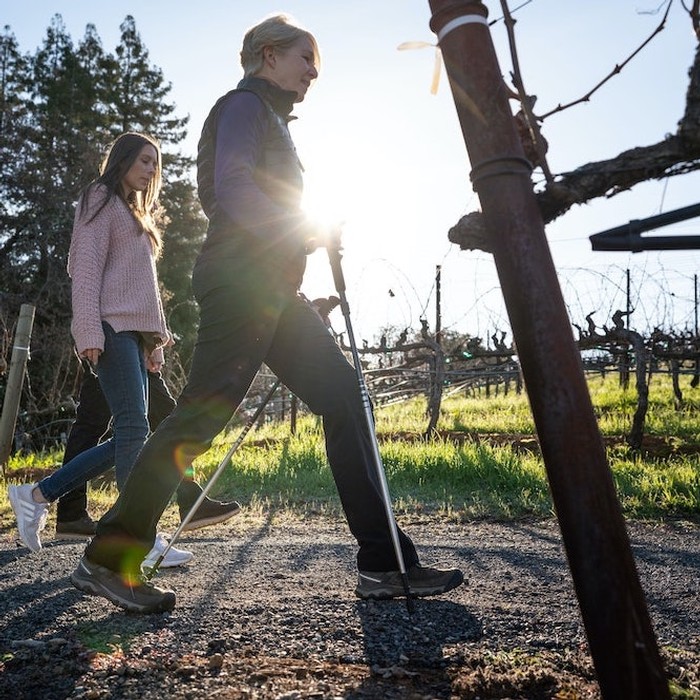 Up for an adventure? Join us for an incredible opportunity to experience the extreme side of Bella. Seasoned trail guide, certified health coach and registered dietitian nutritionist, Karen Austin, will be your expert guide as you hike through the majestic beauty of Lily Hill. Take in the sweeping views of Dry Creek Valley as you learn about Bella's natural environment. Trek back down to be led through a tasting of award-winning wines in the depths of the wine caves at your private table. This is a private experience for up to six people. Please call (707) 473-9171 or email info@bellawinery.com to book this tour experience. One week minimum advanced booking required.
$85 per person | $70 club members | Set aside two hours for this tour | Offered daily at 10:30 am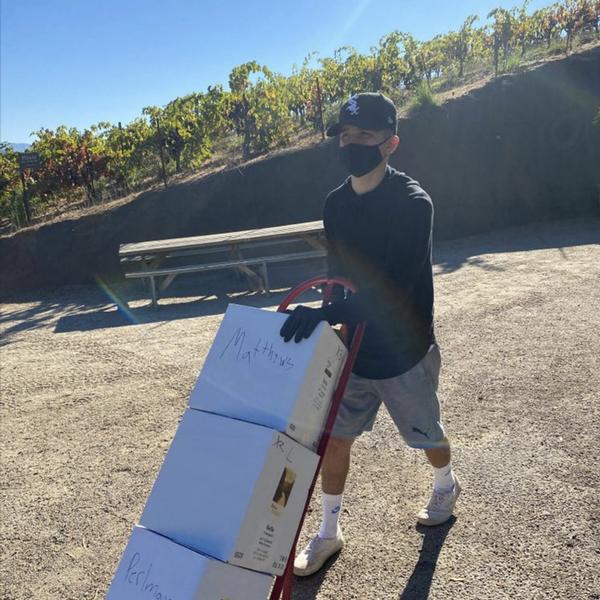 On the Go | Wine Pickup
Skip the wine tasting and pick up your wine club in a flash! If you are a club member, book this reservation to ensure we have your wine shipments ready for you, or purchase wine online as a non-member and pick up your wines on the go. Note: this is strictly a "drive thru" experience and does not include a wine tasting.
---
Experiences and space is subject to availability. To schedule an experience, check our availablity on Tock or email hello@bellawinery.com

Questions or want to book directly? Call (707) 473-9171

Pets are allowed if on leash at all times.

Experiences may change due to inclement weather.