Bella Backyard | Calendar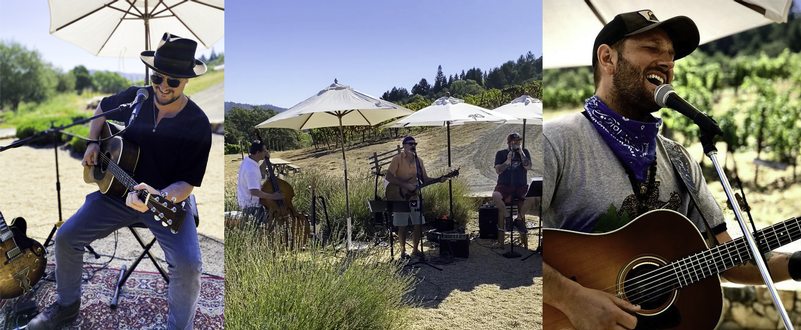 Listen to the sweet sounds of bluegrass as you picnic on the Bella lawn with the wine caves and Lily Hill's old vines as your backdrop. Let your feet stomp to the rythm or just relax back with a glass of wine. We have an all-star lineup of musicians here to play acoustic tunes throughout the summer!
Please note: We require advanced reservations for all persons in your group. We often sell out weeks in advance. Click here to book your reservation to experience Bella and the amazing musicians listed below!
Saturday September 25th:
Banjo Boombox
Sunday September 26th
Sebastian Saint James
Saturday October 2nd
Sebastian Saint James
Sunday October 3rd
Steve Pile
Sunday October 9th
Dustin Saylor
Sunday October 10th
Jon Gonzales
Saturday October 16th:
Banjo Boombox
Sunday October 17th:
Banjo Boombox
Saturday October 23rd
Sebastian Saint James
Sunday October 24th
Steve Pile
Saturday October 30th
Dustin Saylor
Sunday October 31st:
Banjo Boombox