Bella Virtual Tastings
We started this small winery sharing around a little round table for 4 (although there were often 6 or 8 huddled in). The conversations and relationships are what truly inspire us and what we are trying to recreate for our club members. To keep that spirit alive, we are offering virtual Bella wine tastings reconnecting you to Bella and all your favorite wines. It's a great way to keep those lively conversations that motivate us, reconnect with everyone in different areas of the country, and bring your family and friends together with wonderful wines. What could be better?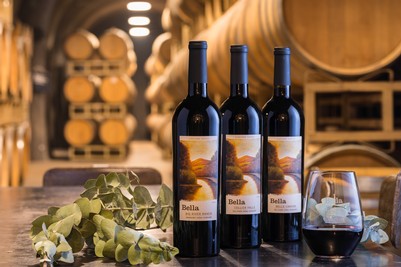 Customized Virtual Tasting Options
Reservations: Email us to reserve your space at one of our Virtual Tastings, or book a private tasting.
Fee: Virtual Tastings are complimentary by reservation, just order the wines.
Offered: Wednesday through Friday from 12:00pm-4:30pm Pacific Time
Bella Rockpile zinfandels
2017 Rockpile zinfandel
2016 Rocky Ridge Vineyard zinfandel
2016 Westphall Vineyard zinfandel
Price: $140
Barrel Select zinfandels
2017 Trot + Follow
2017 Barrel 32
2017 Rock's Edge
Price: $155
Customize your own of your favorites:
We can work with you to create a perfect package of wines to taste for you and your family/friends. Just email Andrew to book your private experience.