September 30, 2021 | All Blog Entries, Wines | Lisa Priest
The Story of The Sailor + The Cow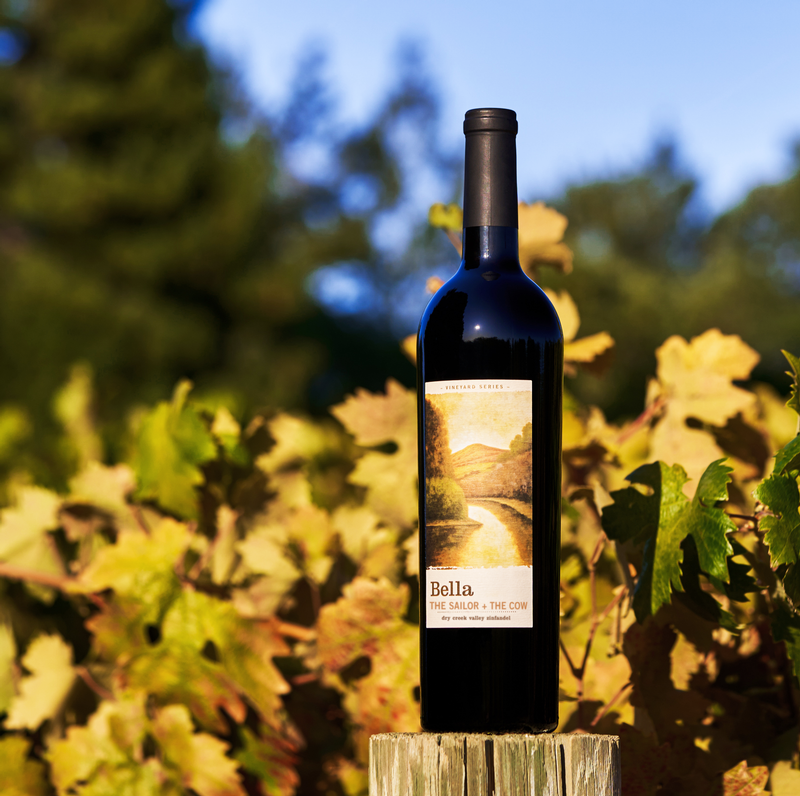 With the release of our brand-new wine The Sailor + the Cow zinfandel, we want to share the incredible history behind the making of this tribute to Dry Creek Valley. Combining fruit from the land once owned by Captain Mervin and Maja Staehr with grapes farmed by the Rafanelli family, we celebrate the lives that came before us.
From 1946 to 1977, Captain Staehr lived with his wife, Maja the French Countess, in a farmhouse right below our winery. The Captain sailed the world and was often gone for nine months of the year. When he was home, he held court in the basement of his home which was set up with a handsome bar and his many sea-worthy artifacts. He smoked his pipe and drank schnapps with the neighbors and his best friend Americo Rafanelli. The Captain and the Countess were known for the many animals they kept, including a large milking cow that lived comfortably in the barn that still stands today.
After Captain Staehr passed away, Maja Staehr entrusted the vineyard to the Meeker family, but stayed on the property with her animals and lived to be 103.
Lily Hill zinfandel possesses bright fruit aromas with savory leather undertones and a lush, balanced body. Maple Vineyards, farmed to this day by the Rafanelli family, adds aromas of blueberries, with walnut and oregano on the palate. Aged in barrel for an incredible 27 months, this wine is ready to be shared with our club members and friends. Cheers!