February 8, 2022 | All Blog Entries, Vineyards | Lisa Priest
How it all began
From the beginning, Bella has been our big adventure!
People always ask us, "How were you able to take such a huge leap of faith and start making wine?" For one thing, we were very young. Maybe just clueless enough to jump into life in pursuit of what we loved ... full speed ahead. Without any background except a passion for wine and outdoor life, we quit our jobs and made our way to Dry Creek Valley. We immersed ourselves in classes and the farming basics for the first three years. We were fortunate to be surrounded by incredible experts, mentors and teachers, and tried to soak up as much of their wisdom as we could.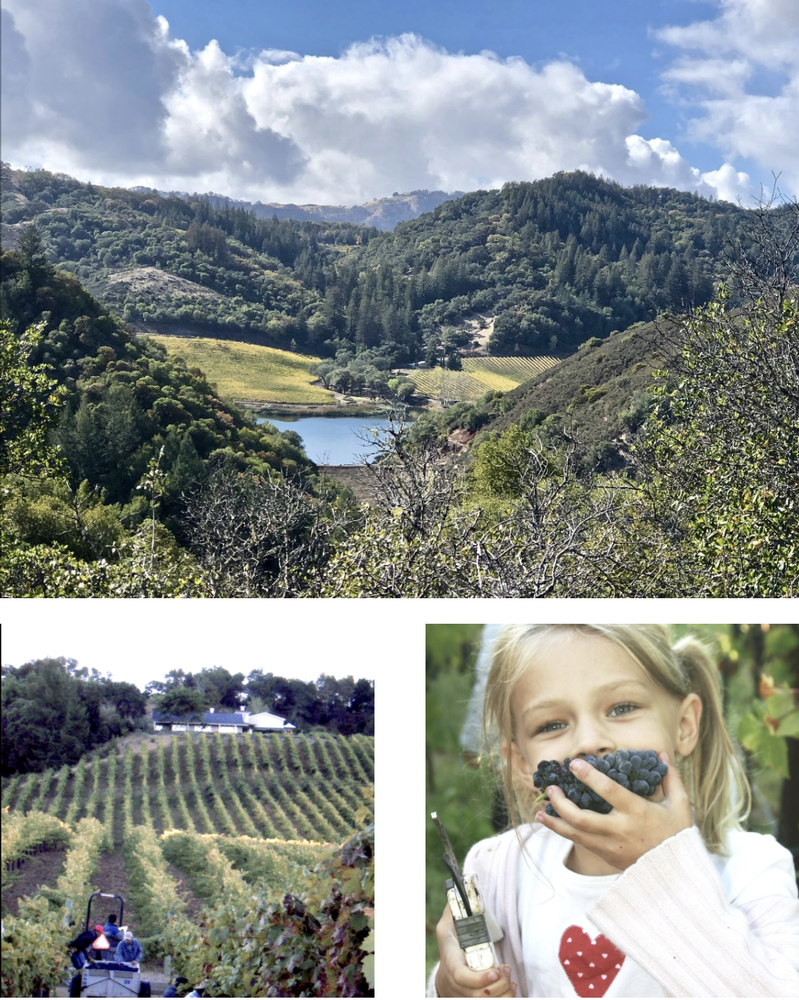 Clockwise from top left: Lily Hill Vineyard, Lilia Adams at Big River Ranch Vineyard, Harvest at Belle Canyon Vineyard
Finally, in 1999, with the amazing winemaker (and great friend) Mike Dashe, we made our first 200 cases each of Lily Hill, Belle Canyon, and Big River Ranch zins. Amazingly, all three wines won double gold medals at the Sonoma County Harvest Fair that year, and Joel Peterson (winemaker for Ravenswood and "King of Zin" to anyone who knows him) brought a huge crowd from his table over to ours like a wonderful, benevolent pied piper. We knew we wanted to make wine to share with our family and friends, but we had no idea that we were walking into one of the warmest communities around.

Recently, we celebrated our roots by releasing a new vintage of our flagship wine, Lily Hill Estate zinfandel, plus a cellared gem from the other two original vineyards, Belle Canyon and Big River Ranch. These vineyards are where it all began, and we couldn't be more proud of these wines that showcase the true expression of these beautiful plots of land.

Thank you for being on this incredible journey with us!