October 4, 2022 | Vineyards | Lisa Priest
A hidden waterfall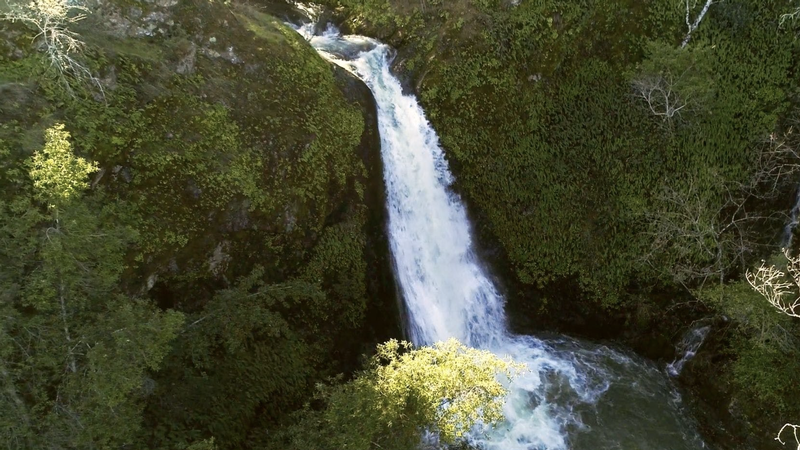 When we're ready to take a break from the action, we sometimes take a short hike into the wilderness that straddles Lily Hill and its neighboring vineyard. Here, we arrive at the most extraordinary hidden treasure: a waterfall! This incredible flow feeds into Peña Creek and reminds us daily of the hidden wonders of this amazing place we live in. In the dryest of days, this waterfall slows to a trickle. But in the wet winter months, this waterfall gusts to a roar that you can hear well before you can spot it through the thick undergrowth surrounding it.
Like Bella, our neighbor Barry Collier has worked hard to preserve the delicate ecosystem of this land, and farms his 20-acre vineyard, which lies 1,000 feet above sea level in the hills above the fog line, sustainably. Though just over the ridge from Lily Hill, Collier Vineyard's unique microclimate and high elevation allows for subtle distinctions in fruit and produces a wonderfully complex, full-bodied zinfandel.
Together, we set out to protect this incredible land we live on. Right now, the land surrounding this waterfall is wild and protected and not open to the public, but check our social media to see sneak peeks of this incredible feature at Bella.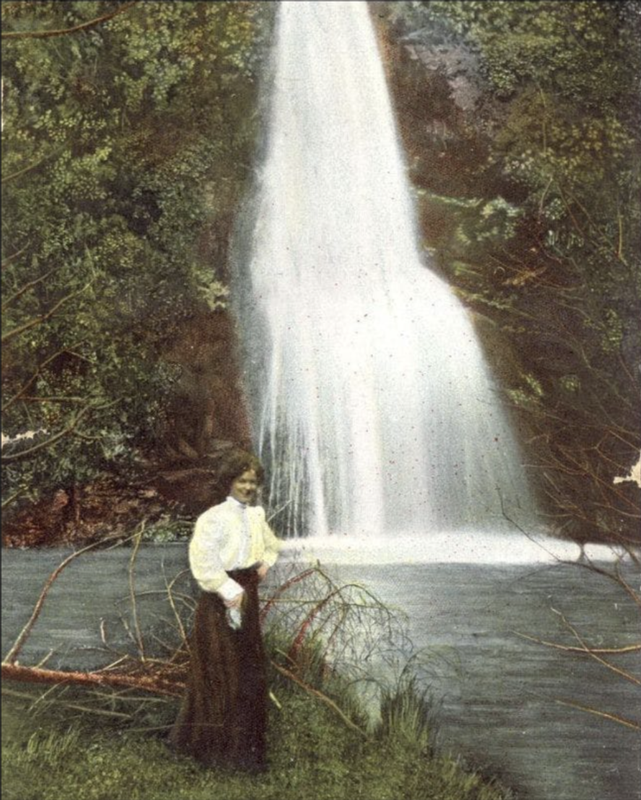 A postcard from 1907 at the waterfall