August 9, 2021 | All Blog Entries, Winemaking | Lisa Priest
Rocks Edge Zinfandel: A Winemaker's Dream
Like all exceptional wines, Rocks Edge has a story. And it's a good one. But before talking about the shared (yet unspoken) vision for the Rockpile AVA, we must share the inspiration behind Rocks Edge, the Barrel 32 zinfandel.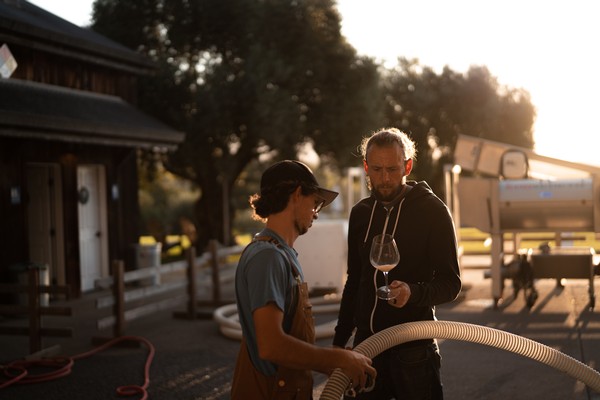 In 2014, when Ryan Schmaltz began his first year as Assistant Winemaker, Barrel 32 zinfandel had already found prestige. Its birth arrived after tasting one magic barrel—dubbed Barrel 32. This single barrel of wine achieved something that few other zinfandel producers had attained, but many sought: a serious, robust, structured, food-friendly zinfandel that could get better with age. The result surprised wine critics (Robert Parker consistently endowed 95 points year after year) and zin fans alike, who had judged zinfandel to be synonymous with drink-now, fruit-driven wines that could rarely achieve a shelf life above five or six years. Barrel 32 was a Dry Creek Valley zinfandel could standup to its Bordeaux and Napa Valley counterparts. And so, we set our sights on Rockpile.​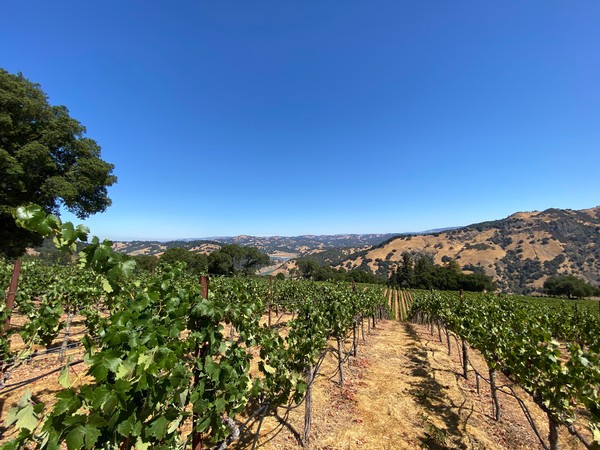 With its wild and rugged terroir, concentrated fruit and unmatched tannin profile, Ryan Schmaltz knew we could achieve a barrel-select, plushly textured zinfandel from the Rockpile AVA that would showcase ageability and complexity with notes of dark fruit and cacao. Thus, he came to the blending trials table determined and with a plan. After tasting through the Rockpile wine contenders barrel-by-barrel, a short list was created and the final few wines were ready to be blended together. Several hours later, the team's taste buds were exhausted and though the barrel select wine was nearly there, 2014 was a leaner vintage and the blend was lacking the final punch. But Ryan had a trick up his sleeve. He came back to the table with an unusual choice: petite verdot. Just a 1% addition of the dark purple liquid into the blend, and magic happened. It was the great "aha" moment that everyone around the table remembers to this day.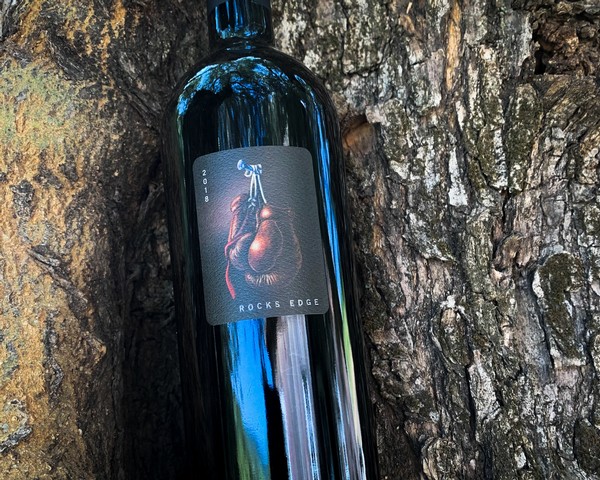 Lynn Adams recalls this first blending trial with Ryan as, "my first window into Ryan's winemaking personality. His uncompromising dedication to making the perfect wine is unparalleled. His love for Rockpile goes deep, and he did not stop until his homage to this appellation was absolutely perfect. I love all of Ryan's wines, but his first wine he made is still one of my favorites." Like its label suggests, the Rocks Edge zinfandel packs a punch—it is the powerhouse of our Rockpile wines. We hope you enjoy, and let it rest, as it just gets better with age.